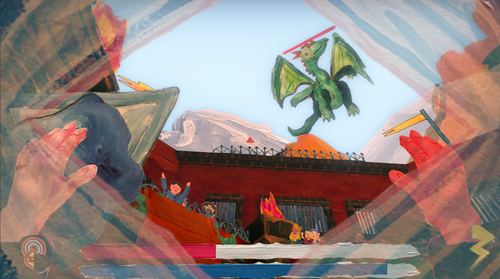 Version 0.7 of Arena marks the last of the alpha updates, it includes all 16 levels and all enemies!
I am officially done adding new features to the game, and now I am preparing to submit the game to Steam and the Apple App store. For the next month or so i'll be working on performance and trying to find any bugs. If you find any, or have any general feedback let me know! I'll add your name to the credits.
Here is a list of the most exciting changes and additions to 0.7 (in no particular order):
Finished all levels
Added all enemies
Recorded new voices and audio
Painted new UI art
Updated the leaderboards and achievements
When something is on fire, the fire can spread to other things
I Improved the enemy's aim. Enemies can now lead their shots.
I added a shield upgrade spell that absorbs damage and heals the player
Spawners no longer de-spawn their spawned units when they are destroyed. (makes it a little harder)
Guards now have more tips and conversation points
Each level has a finely tuned par time. (the average of me playing MANY rounds)
Snake egg is now flammable
Casting your shield now puts out fire
You can now use the scroll wheel to change spells
And thank you everyone for playing the alpha builds! Arena has been a blessing to make, a fun challenge, and the support I've received on Itch.io has certainly motivated me to make it the best game that I can. I thank you all :)
Clay
Files
Arena (Beta v0.7) Windows.zip
70 MB
Aug 21, 2019
Arena (Beta v0.7) Mac.zip
90 MB
Aug 21, 2019
Comments
Log in with itch.io to leave a comment.
Absolutely love the art style, are all 16 levels available here? finished it and was dying for more.
yeah they're all there! you beat the dragon?
Not yet! finished the alpha, trying to beat the dragon now, just need to work on my shield and shot timing! I absolutely love this game so much, the art style is insane if you ever need any voice acting or anything done i would love to help. Keep it in mind!